Does OSHA reporting feel overwhelming? That's Because It's Only One of Many Tasks You Do.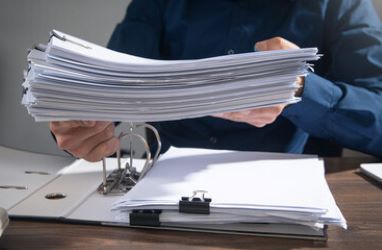 Some companies prefer to handle their OSHA record keeping in-house. And we understand why one might think that is the best way to handle this requirement. But, too many times companies leave reporting to the last moment which may result in missing deadlines. Overall, managing OSHA reporting internally is risky and can lead to compliance exposure.
H&A has noticed companies over-report when setting up their ISNetworld® account or other third-party contractor verification requirements. If injuries are over-reported, that company may be excluded from bidding on a project. (As you know, hiring companies that have a TCIR above-industry-average affects the ability to bid jobs.) Over-reporting is an important concern and can cause companies to receive an OSHA inspection. OSHA has a Site-Specific Targeting Program which targets establishments with higher-than-average TRIR/DART rates. So, you can see why it is important to report timely and accurately.
At Hellman & Associates, we deal with OSHA record keeping daily. We believe it is a good idea to allow H&A to review your information for accuracy. For example, H&A completed a routine inspection of a client's OSHA records. This client reported 11 recordable injuries. Upon review of their loss runs, they actually only had three.
Here's a breakdown of how this inflated their TRIR/DART rates:
11 recordable incidents: TRIR = 14.3 / DART = 7.8
3 recordable incidents: TRIR = 2.6 / DART = 1.3
Industry average: TRIR = 2.9 / DART = 2.0
Since this client had 150,000 hours worked, the TRIP/DART calculations increased their rates almost six times more.
Take away the guessing and last-minute chaos and change to a managed solution which achieves compliance requirements and drives your business to new milestones! Choose ASSUREDCompliance® to protect your business.
ASSUREDCompliance® is an annual partnership that applies H&A's proven best practices to help your company ensure employee safety and avoid costly business disruptions. The best part? It's about one-third of the cost of a full-time safety manager. As our partner, your regulatory compliance is guaranteed. If you incur a citation for something we should have managed, we pay for it.
Contact Hellman & Associates to learn more about how we can help you keep your valuable employees safe on the job.