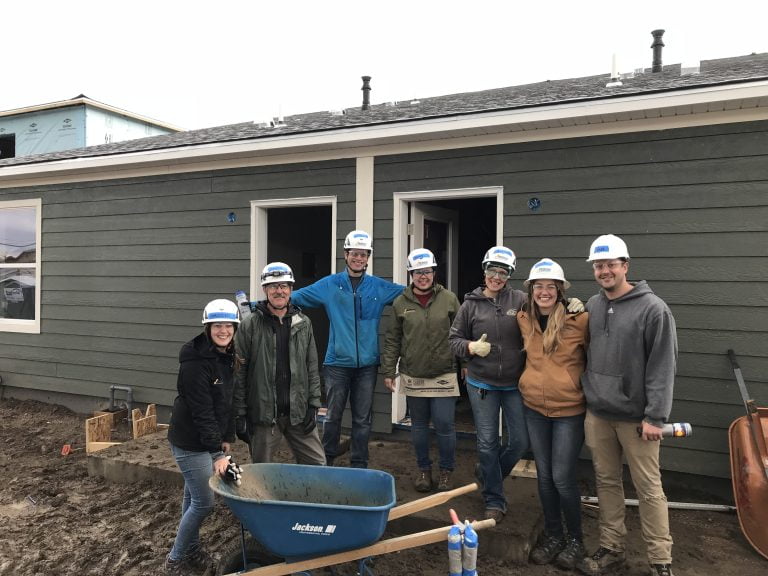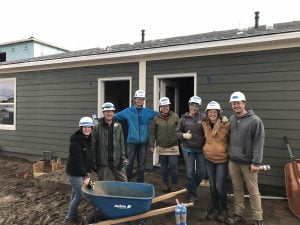 The H&A team braved the cold and rain on Saturday to help build Sheridan Square, which will be the largest development in Habitat for Humanity of Metro Denver's history. Located on a 4.35-acre former elementary school site in Sheridan, Habitat's plans include the construction of 63 energy-efficient homes.Community Benefits
Sheridan Square will create a permanent affordable housing solution for 355 people (130 adults and 225 children).
Sheridan Square will add 6% more owner-occupied housing units to the neighborhood, creating stability in the community.
Sheridan Square will bring an influx of students to the surrounding schools.
63 new Habitat homes will add roughly $77,000 of property taxes to the City of Sheridan every year.
In an effort to create a healthy and desirable neighborhood, Habitat has partnered with South Suburban Parks and Recreation to design and construct a small public park as part of the development.
The location provides a great opportunity to build in the southwest part of metro area—ideal for partner families, sponsors and volunteers.