Temperatures in the Denver area eeked up to over 100 degrees last week, with heat spreading from the Plains and Midwest to the East Coast. 50,000 New Yorkers lost power during the heat wave, and temperatures across the country will continue to be in the red zone this week. Now is a perfect time for an impromptu toolbox talk on heat stress, contributing factors, and how to prevent it. Left unchecked, heat stress can lead to heatstroke, a life-threatening condition that requires immediate medical attention.
Make sure your employees are aware of the signs of heat stress and how to cope with it. Download our Toolbox Talk on Heat Stress for a ready-made safety meeting agenda. We have dozens of toolbox talks on our Resources page , and they are all free and ready to use.
Heat Safety: There's an App for That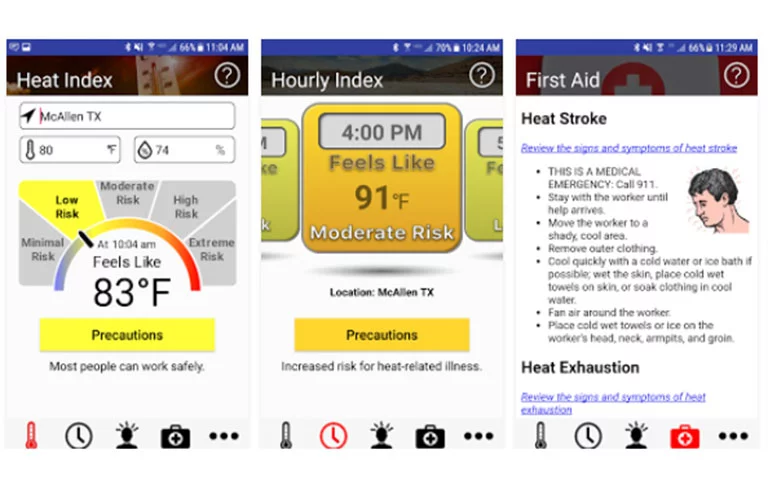 Encourage your employees to be prepared by downloading the OSHA-NIOSH Heat Safety Tool. It includes a real-time heat index, hourly forecasts, and first aid for heat stroke and heat exhaustion.