If OSHA knocked on your door tomorrow, would you be prepared?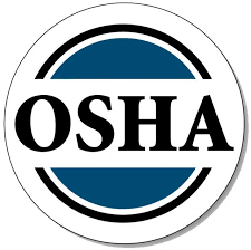 Effective March 27, 2023, OSHA will administer penalties on an "instance-by-instance" (IBI) basis for gravely serious violations. Detailed information can be found in the official OSHA memo by clicking this link. The OSHA standards this new policy applies to include: falls, trenching, machine guarding, respiratory protection, permit-required confined space, lockout/tagout and other-than-serious violations of OSHA standards specific to recordkeeping.
The significance to this change means for each instance of a violation, a serious penalty can be proposed. OSHA is allowed to cite on a per machine, per location, per employee exposed, etc. so you can see how this can increase penalty amounts. Historically, OSHA groups each instance of the violation and issues one citation and penalty. Now, each instance is issued with a citation and penalty.
As an example, prior to this change if five employees were roofing a building and no fall protection was in place, one citation would be written with an average serious penalty of $5,500. With IBI changes, a citation for each employee can be issued thereby increasing the proposed penalty to $27,500!
When one combines this with the increase maximum penalties, if OSHA knocked on your door tomorrow, would you be prepared? The detailed maximum penalties OSHA memo released on December 20, 2022 is found by clicking on this link.
The following table illustrates the liability employers may face with this new OSHA policy. This information is based on actual fines issued previously.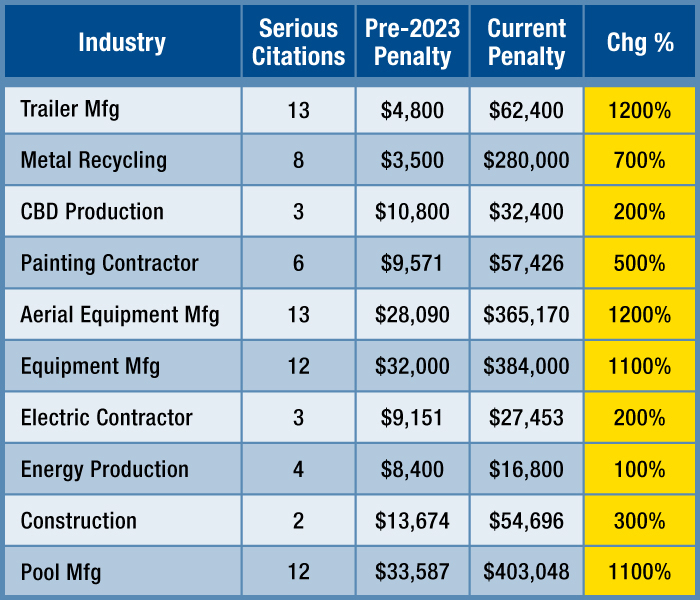 Choose ASSUREDCompliance® to protect your employees as well as your business. ASSUREDCompliance® is an annual partnership that applies H&A's proven best practices to help your company ensure employee safety and avoid costly business disruptions. The best part? It's about one-third of the cost of a full-time safety manager. And your regulatory compliance is guaranteed. If you incur a citation for something we should have managed, we pay for it.
To see examples showing how Hellman & Associates has helped companies minimize financial losses when their in-house compliance programs came up short, click here and download our solution brief.
Contact Hellman & Associates to learn more about how we can help you keep your valuable employees safe on the job.